Net Trivia
Wondering which sushi bar offerings are lowest in mercury content? Click on the picture below for the guide to mercury in sushi..
---
Need a handier version? Download the "Safe Sushi" wallet card -- a mercury content quick-reference (PDF format).

---
The bad: mercury levels are higher than the government thinks:
The good: mercury levels are lower than the government thinks:
---
The City of Austin
now has a handy searchable database of restaurant inspection scores.
---

Austin Sushi News #49, July 9th, 2008
Welcome to Austin Sushi News, a friendly by-product of the sushi website for Austin, Texas, www.austinsushi.com. Once in a while, we bring you the scoop on sushi bars and related matters in Austin, Texas. You can UNsubscribe at any time by sending email to webmaster@austinsushi.com or by going to our Google Groups mailing list home. Subscribe by going to www.austinsushi.com and filling in the mailing list box. If you have any problems, please send email to webmaster@austinsushi.com.
Contents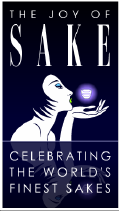 If you dig sake, and your're not planning on attending "the largest sake tasting event outside of Japan," then have a sake event in Austin, k? Otherwise, you can go to Honolulu (August), New York (September), or San Francisco (October), and experience "300 sakes in peak condition and a splendid array of appetizers." Check out the web site for details.
If you happen to be in New York City, check out their first sake store, Sakaya, in the East Village. If you're in San Francisco, you'll want to visit True Sake in the Hayes Valley neighborhood.
But if you're like me, and your idea of a good time is double-fisting cans of Funaguchi Kikusui while cruising over the 290/I-35 North ramp at 95mph while singing along to "Kiseki", then you're probably living in the wrong city (except for the I-35 ramp part). If you're lucky, though, you can find the booze, er, sake, down at that wacky liquor superstore, Specs, which now has three Austin locations.
---
The "W" Arrives, But No Sushi Bar
A "W" hotel (it's a hotel chain, folks, not a tribute to our current president) is going up across from city hall. Some might see the "W", a swanky player-player franchise, as the final nail in Austin's cultural innocence coffin, but, as usual, our self-centered vision only concludes that the real apocalypse here is the missing prophesized sushi bar which is not in the floor plan.
Meanwhile, one block away on Colorado Street, the "Wasabe" (sic) sign is still in the window (almost 2 years now) announcing a forthcoming Sushi Sake location. Apparently, the landlord got tired of waiting as well -- if you get up close, you'll see another sign in the window, a "changed locks notice", one presumes, from non-payment of rent.
---
Crave and Imperia Now, Yume Soon?
The AustinSushi.com "team" made a brief appearance at Imperia, an Asian restaurant located in the old Mezzaluna location at 310 Colorado, just a stone's thrown from Kenichi and the "W". Imperia opened nine months ago but recently added a sushi bar. The sushi bar's grand opening fete, sponsored by Rare Magazine (I think there's a joke here...), featured not-so-great free sushi and lots of people standing around watching Bulgaria's Next Top Model competition. The venue looks serious, though, so we'll definitely be back for a look-see.
For UT students who need their midnite sushi fix, Crave Thai and Sushi has recently opened on the drag. Early reports on Yelp and other sites have not been encouraging, but all sushi bars take some time to ramp up, so, cut'em some slack, k?
Looming on the horizon is Yume, located in "The Triangle," that collection of faux brownstones and strip-mall chic nestled in between Lamar and Guadalupe at 47th Street. The Yume grand opening is set for Saturday July 19th, 5pm. The interior is reasonably swanky and, if the sushi sux, and you can always go next store for a beer at Flying Saucer.
Yume Sushi Bar and Grill
815 E. 47th Street (in "The Triangle")
(512) 407-9001
Imperia Sushi
http://www.imperia-austin.com
Crave Thai and Sushi
2100 Guadalupe
(512) 482-8919